We may earn money or products from the companies mentioned in this post.
If you've ever listened to a podcast, you've probably heard of Patreon. The membership platform is a super popular for content creators to build an audience of subscribers.
But, is it good for online courses?
Teachable is the best general course creation platform out there, so let's see how Patreon compares.
Teachable vs Patreon: The Breakdown
There are essentially two main reasons why you would be looking to create an online course. The first reason is that you are an employed teacher and you are looking for a new way to get all sorts of materials out to your students. The second is that you are a teacher who is trying to create a course and sell it to people who may be particularly interested in learning about a particular subject.
In certain cases, you can be doing both!
Save Yourself Some Time: Here's Our Verdict
If you're a course creator, Teachable is by far the best option. Patreon is a great platform for memberships. For example, if you're a blogger or a podcaster, you can have some content behind a paywall while other stuff is free. This is a great way to monetize your content.
However, if you're creating a course, you really do need to use Teachable. Sure, you can create some course-related content and put it behind a paywall. But it's not the same as an online course.
Save yourself the time, and just use Teachable.
Head to Teachable for more information.
Which is The Best Course Building Platform
Teachable
There are just very few course builders out there that are going to be as user friendly as Teachable. That makes it very good for those who are new to this type of content.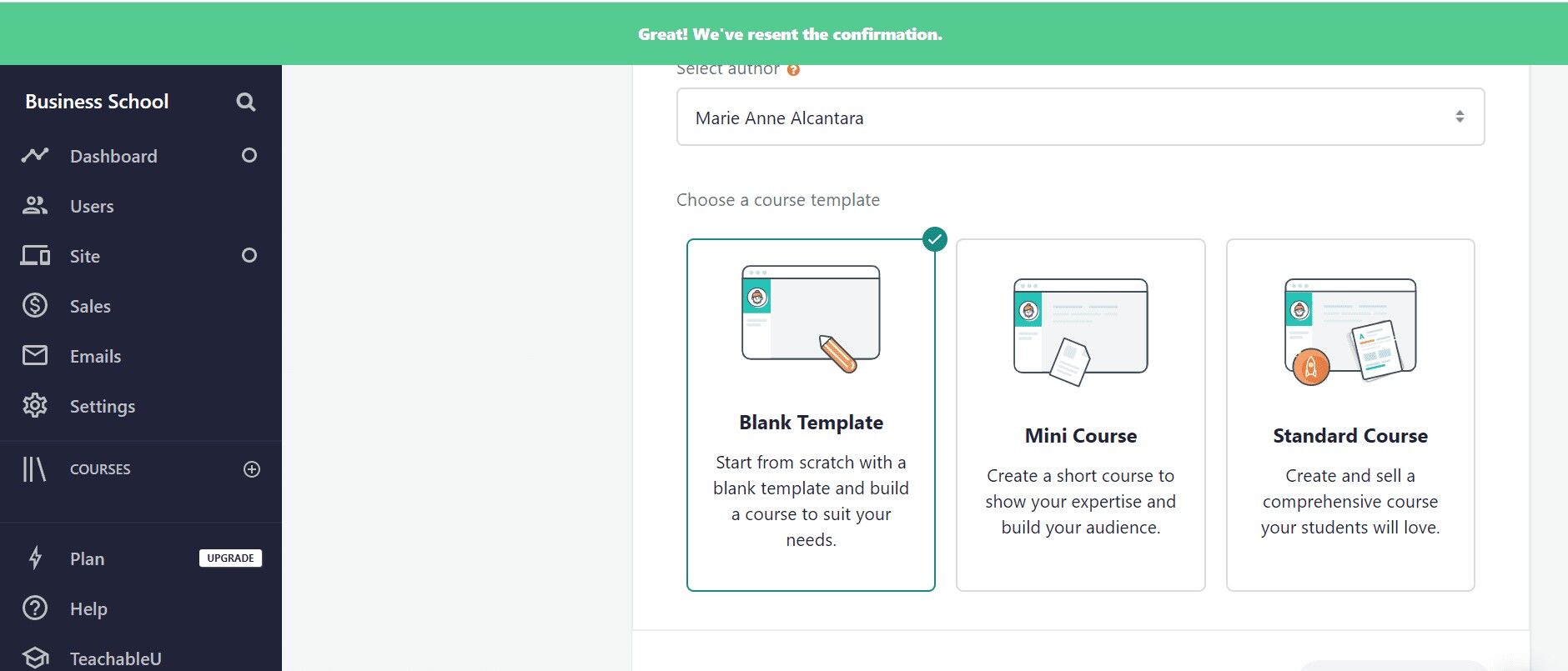 For starters, your dashboard is going to be easy to navigate through. The platform itself is going to basically take you by the hand at first to ensure that you have a clear idea of exactly how you upload content and how you can organize it in a way that it is also easy for your own students or clients to gain access to it!

Since it takes you through step-by-step, you don't have to worry about getting caught up in the tech side of things.
Patreon
Patreon has a couple of ways that you can actually get started. It is going to give you multiple starter kit options. Ideally, you are going to pick the kit that matches the type of content that you are looking to produce.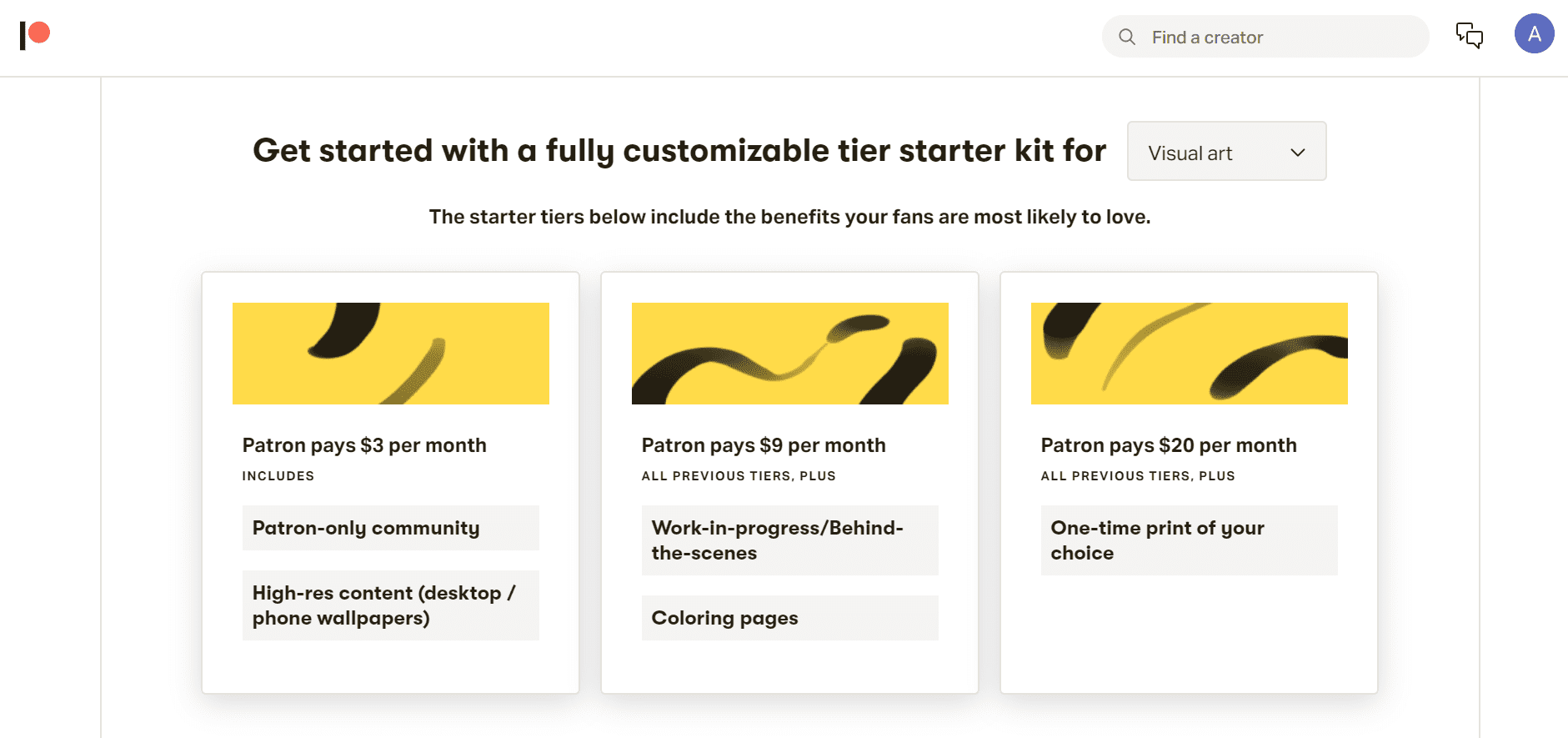 What this gives you is basically an outline of how your course is going to be set up. This starting point can be a bit limiting for people who already have an idea as to what they want their course to look like. Maybe you don't want to think about the actual format just yet. For those reasons, we have a winner!
Promoting Your Course
Teachable
Teachable allows you to create landing pages with the same ease that you were able to create the course itself with. You are going to be able to get people in the door, if you will, through social media or any other type of way that you would want to bring in traffic towards your course.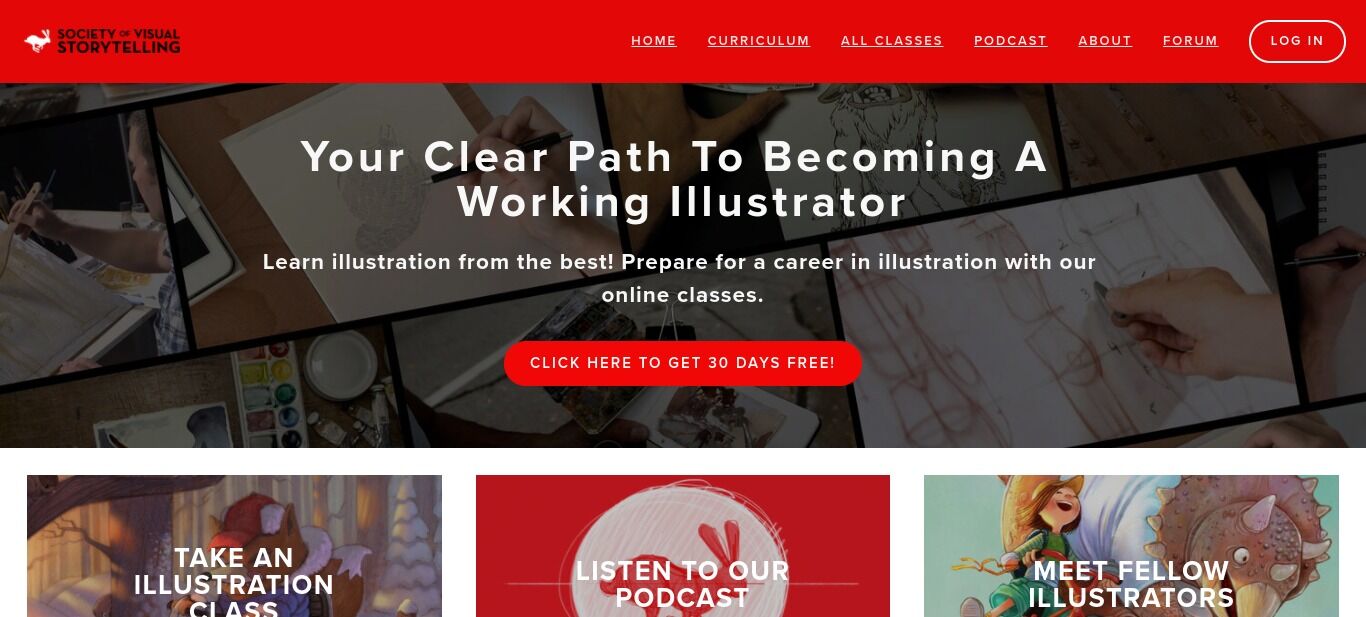 Some people have argued that these landing pages are somewhat generic, however, making it a bit harder to allow your course to stand out. This is a topic that can be debated. At the end of the day, though, if you have your own marketing efforts, a decent landing page should be enough.
Patreon
With Patreon, one of the biggest benefits that you are going to have is that people know the brand. This essentially makes it more likely for people who find your course to have no issues signing up. In some cases, they may have already signed up to another course that runs on the same platform.
That sense of familiarity can allow more people to feel safe to buy your course. This is a similar situation to what happens with affiliate marketing. For instance, people are going to feel safer buying from Amazon, than doing so from another online store. For this reason, Patreon takes the round!
Pricing Options
Teachable
Teachable is essentially the lower-cost option on the market today. It has a basic plan that is going to cost you around $30 a month. In this basic plan, you are going to be charged a 5% commission on all of your sales. You can upgrade, though, to a $99 a month plan with no commissions and better features.
If you are really serious about making this a business, this can be a great option. This is especially the case if you are already making sales that allow you to not operate on a loss! The basic plan is great to start out and get yourself familiar with the platform. Let's face it, you may not be making many sales anyway at this point.
So, the 5% doesn't come into play that much. The low cost can actually allow you to invest more on marketing your course!
If you want to know more about the pricing options, click here.
Patreon
Patreon has a very interesting pricing policy. It is going to charge you a 5% commission on the basic membership for your sales. So, no sales, no pay; that sounds great right? Yes, but the features are very limited in this membership plan. If you want to upgrade, it is going to cost you 8% commission on your sales.
Want to get more benefits? Sure, but it is going to cost you 12% of your sales. If you are someone who is really making some money on the platform, 12% of those gains can be a lot of money.
If you want to handle your own marketing efforts and really build your own reputation, using Teachable could be the better option long term, especially if you don't want to be paying 12% of your sales!
Final Recount
Teachable: 2/3
Patreon: 1/3
Pros and Cons
Teachable
Pros:
Easy to use
Allows you to integrate videos and PDFs seamlessly
Great deal price-wise
Cons:
May be limited for advanced creators
Patreon
Pros:
No downloads required
The site will promote your courses
Users trust the platform
Cons:
Limited customization features
They take a big bite out of your earnings
Further Reading
If you'd like to read more, check these out
Teachable vs Thinkific
Teachable vs Podia
Teachable vs Clickfunnels