We may earn money or products from the companies mentioned in this post.
If you're meticulous about picking course creation platforms like I am, then you know the struggle: which course creation platform should I use? There are so many damn options nowadays that it can all be a little confusing.
Two of the most popular course creation platforms are definitely LearnWorlds and Teachable. And in this article, I'll help you make your decision a little bit easier (well, that's the plan) by comparing LearnWorlds vs Teachable.
Can't Wait? Here's Our Verdict…
LearnWorlds and Teachable are both great platforms. Teachable is more accessible for beginners as it has an easier course creation process. LearnWorlds is deeper and has better plans for bigger course providers.
Product Backgrounds
LearnWorlds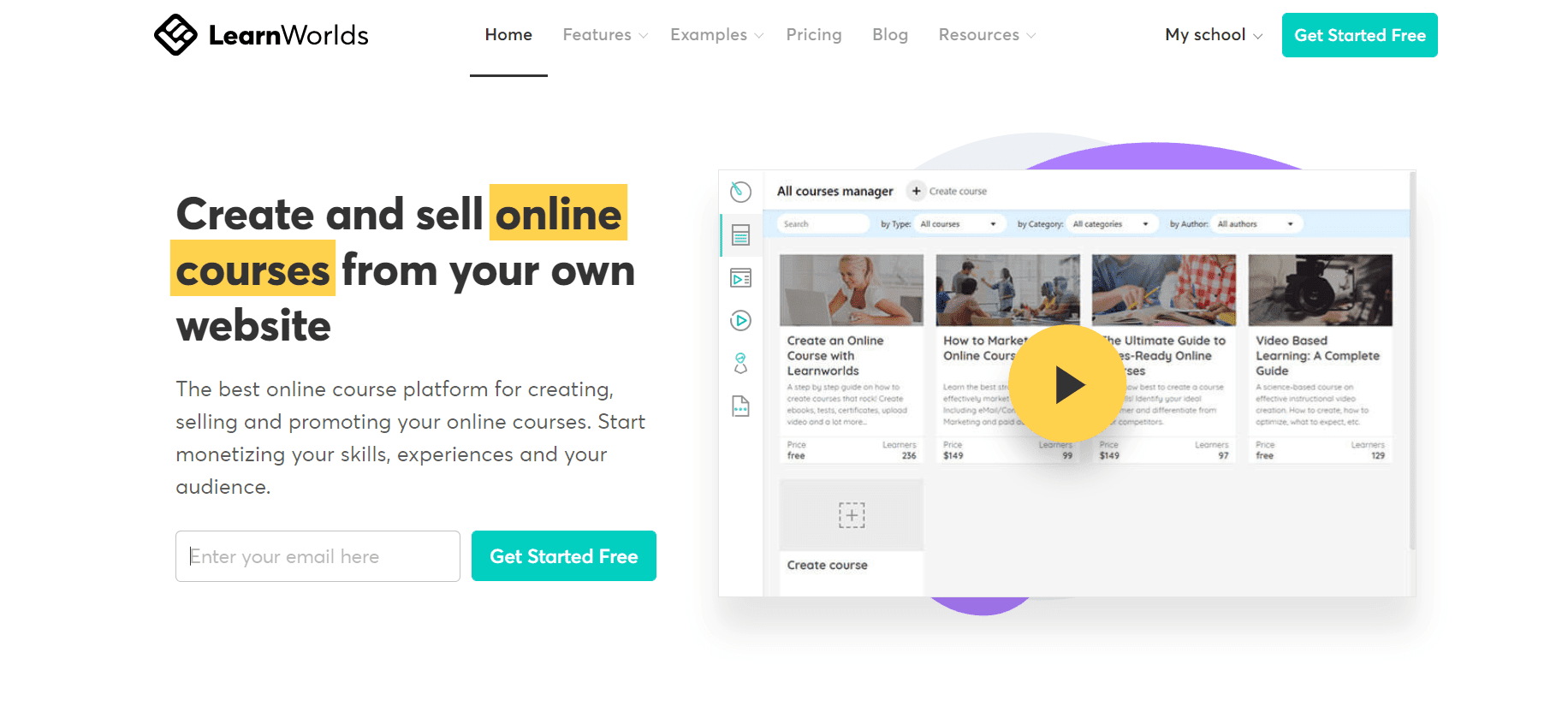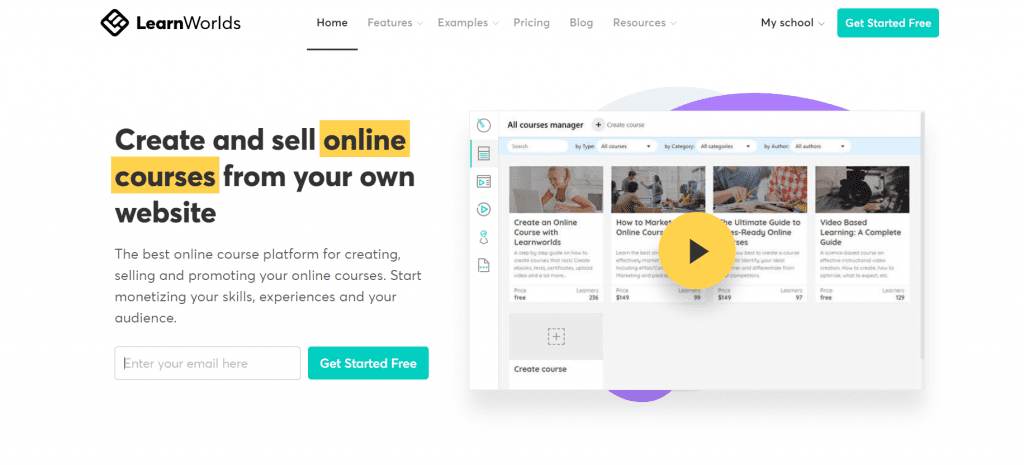 Let's start this review nice and slow by taking a look at how these platforms came to be.
LearnWorlds was launched in 2014 as a relatively small course building platform. The next few years after the launch signaled an era of growth for LearnWorlds. Thousands of course providers from all around the world flocked to try out the new platform – most of them stayed loyal until today.
Its course creation process is practically unbeatable. It's very detailed and well-developed, and there are tons of additional features, and it's still growing.
If you want to learn more about LearnWorlds, read our full review of the platform.
Teachable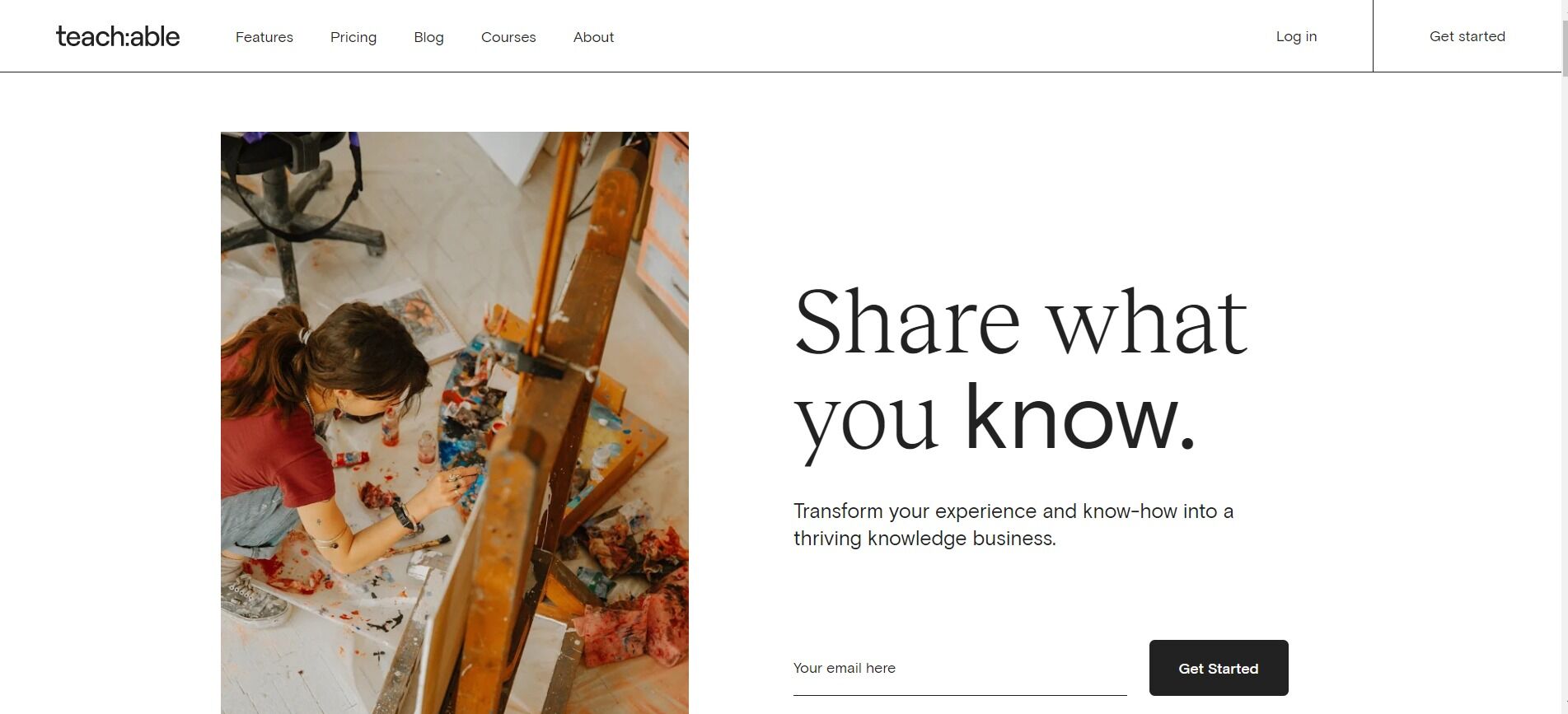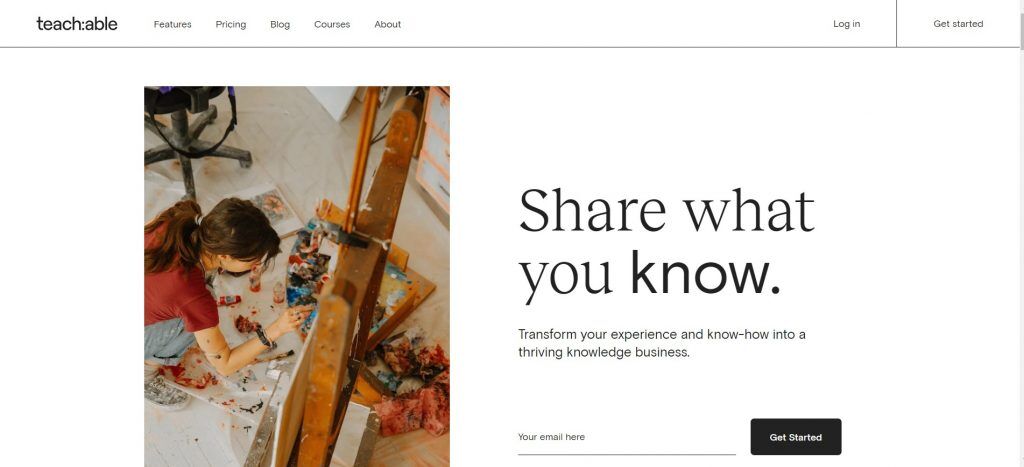 Teachable started off as a small-time New York startup in 2014. It was an idea of a young and driven New York entrepreneur, Ankur Nagpal, who was the man behind the platform.
The growth of Teachable was rapid and huge. In just two years, the company had 15 full-time coders and other extra employees and was worth around $8M. Fast-forward to 2020 and the growth is showing no signs of stopping.
In 2018, it was estimated by Forbes that Teachable was worth at least $134M, and is worth much more today. It's the go-to platform for entrepreneurs and businesses trying to sell their own courses.
Course Creation
LearnWorlds
So, what is the course creation like with LearnWorlds?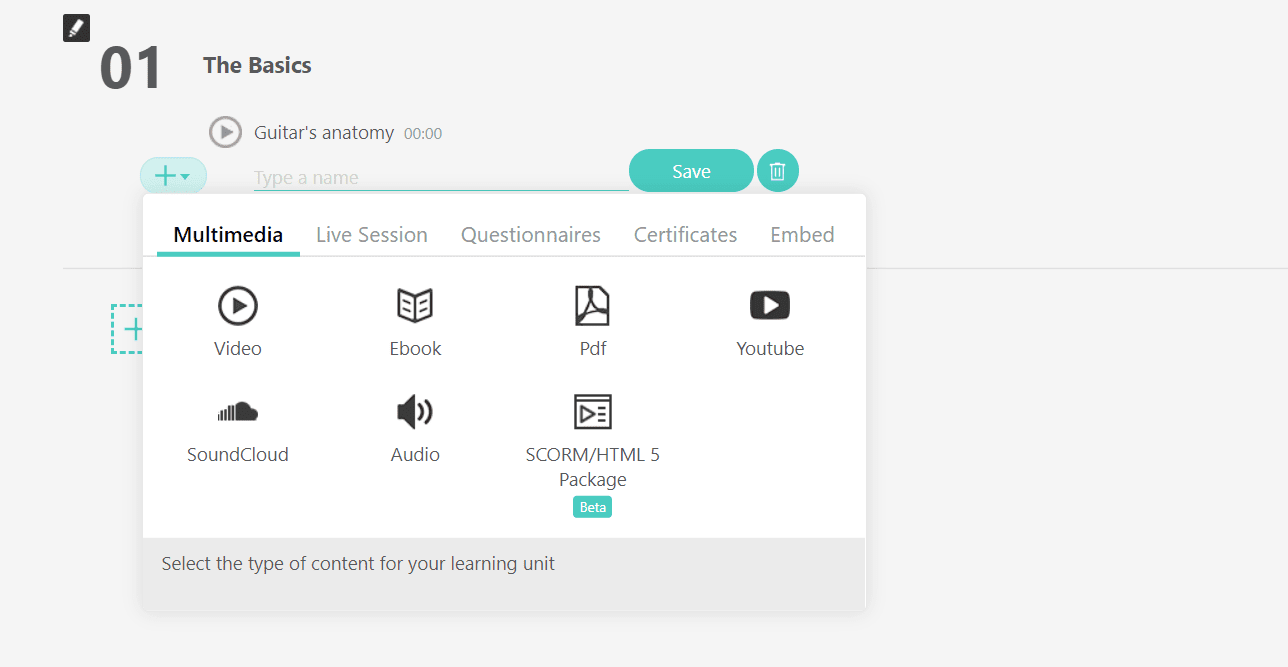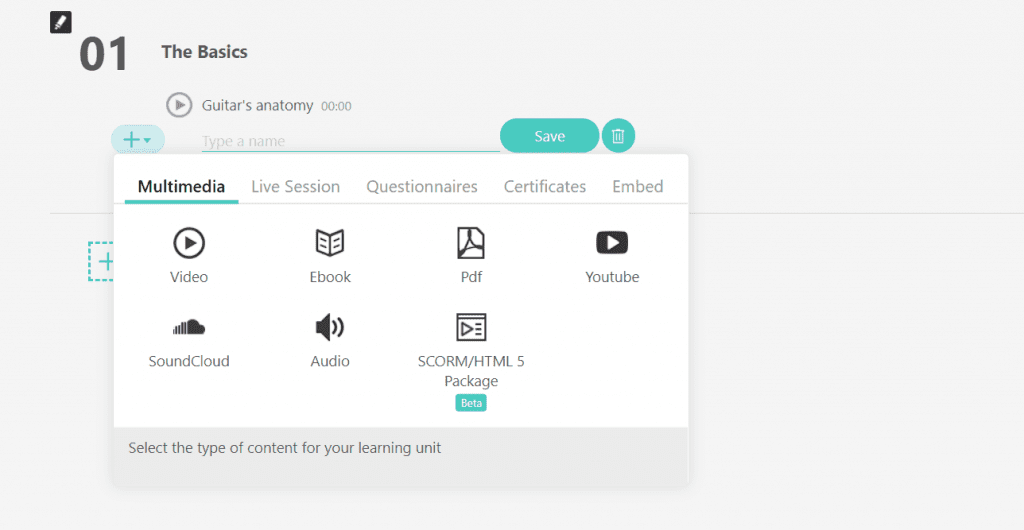 Detailed and feature-packed would be two good terms to describe it. In fact, you'll do well to find a platform that offers more features in terms of course creation than LearnWorlds.
For example, the Interactive Video feature is somewhat unique in the world of course creation. You can edit videos and add interactive elements to it such as images, text, graphs, and graphical elements. The platform also supports SCORM files, which is still being tested but it is something I find to be great for the future.
Even though the course creation process can be busy with LearnWorlds, there are numerous options for you to choose when creating lessons. The multimedia options are great and diverse, and you can also build fantastic quizzes and assignments to your own liking.
Teachable
So, what about Teachable's course creation?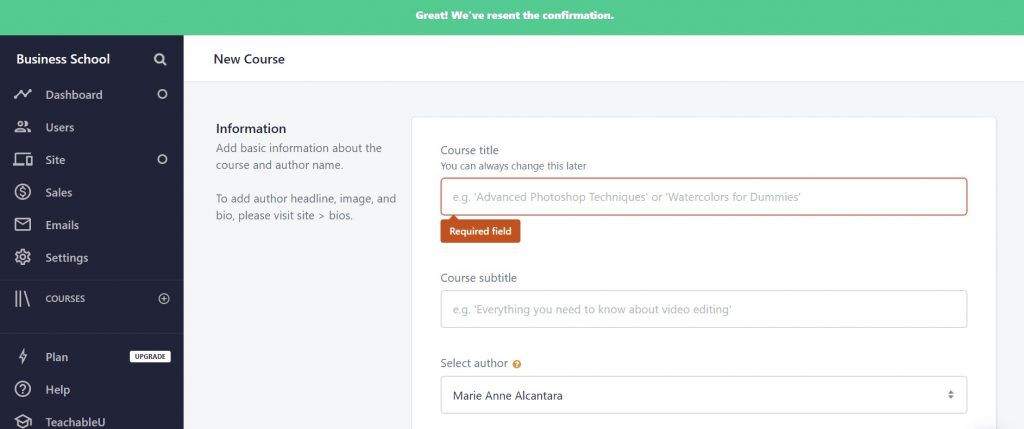 The course creation process is very simple and guided. You don't need to be an expert to create a great course with Teachable.
The number of features you have for course creation depends on the plan you choose, though. For example, in the Basic plan ($39 per month), you don't have the option to add graded quizzes or hand out certificates upon completion.
Winner: Overall, LearnWorlds wins out narrowly purely because of how detailed it is. Teachable's course creation is very simple and perhaps even easier than with LearnWorlds, but you just don't have the same options to really go deep.
Ease of Use
LearnWorlds
You may have already read in one of our previous reviews or comparisons that LearnWorlds might not have the most user-friendly platform in the world.
For beginners, the interface might be a bit daunting at first, especially because there is no tutorial to help you out (although you do get a lot of free resources like webinars and free courses that will help you out).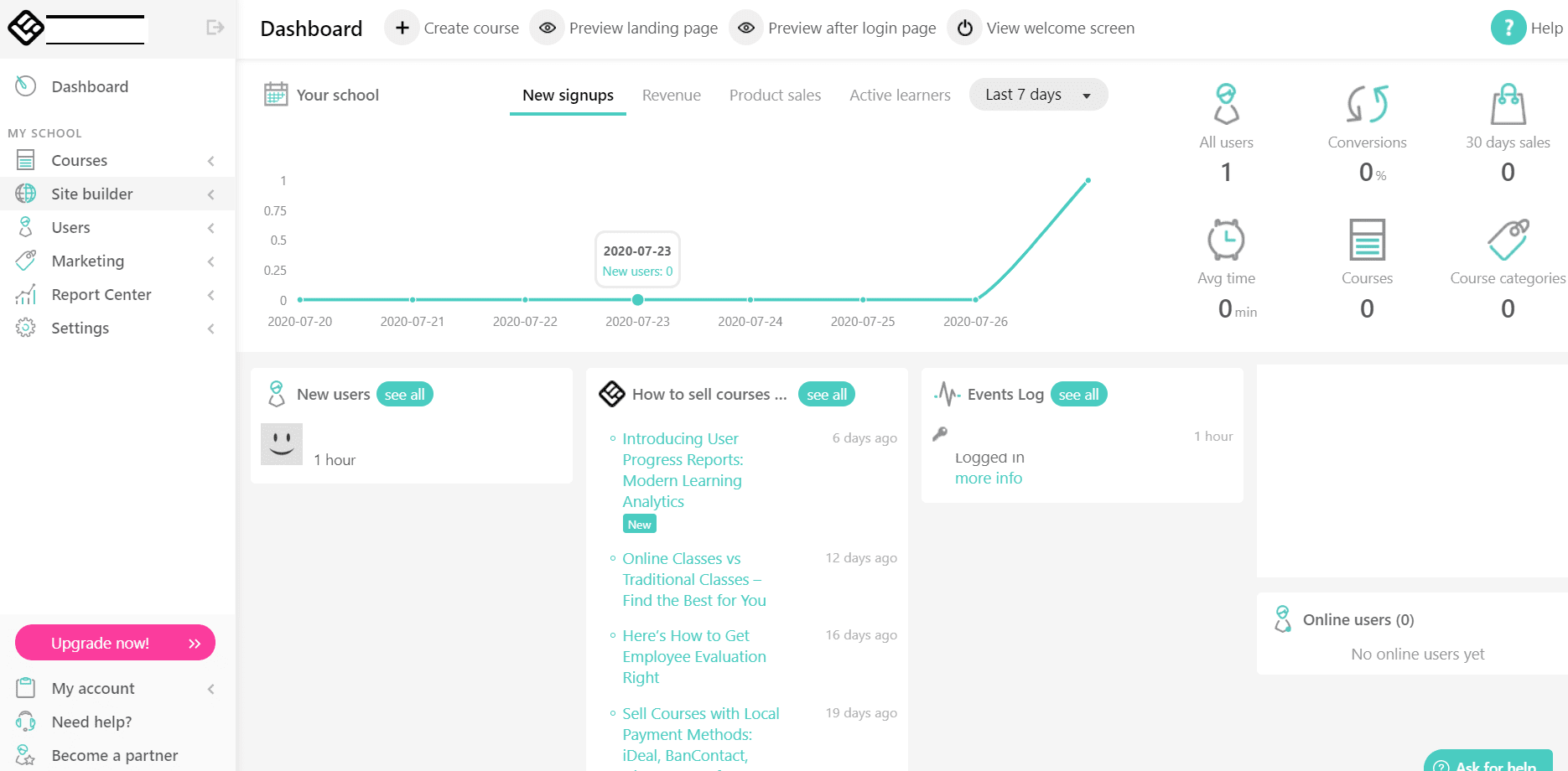 As you can see from the screenshot above, the interface is somewhat loaded. But once you dive deeper, you will see that it's not that complicated at all. It's just that LearnWorlds has a steeper learning curve than most course creation platforms, and that's also partly because it's so deep.
Teachable
Teachable's platform is much better suited for beginners because the platform is more beginner-friendly, shall we say.
As you start out with course creation, you'll learn the ropes quickly, and you'll get the guidance, too. You'll first be prompted to create a school that represents your brand. And within this school of yours, you'll be able to then add new courses of your liking. There are even some templates you can use to get started.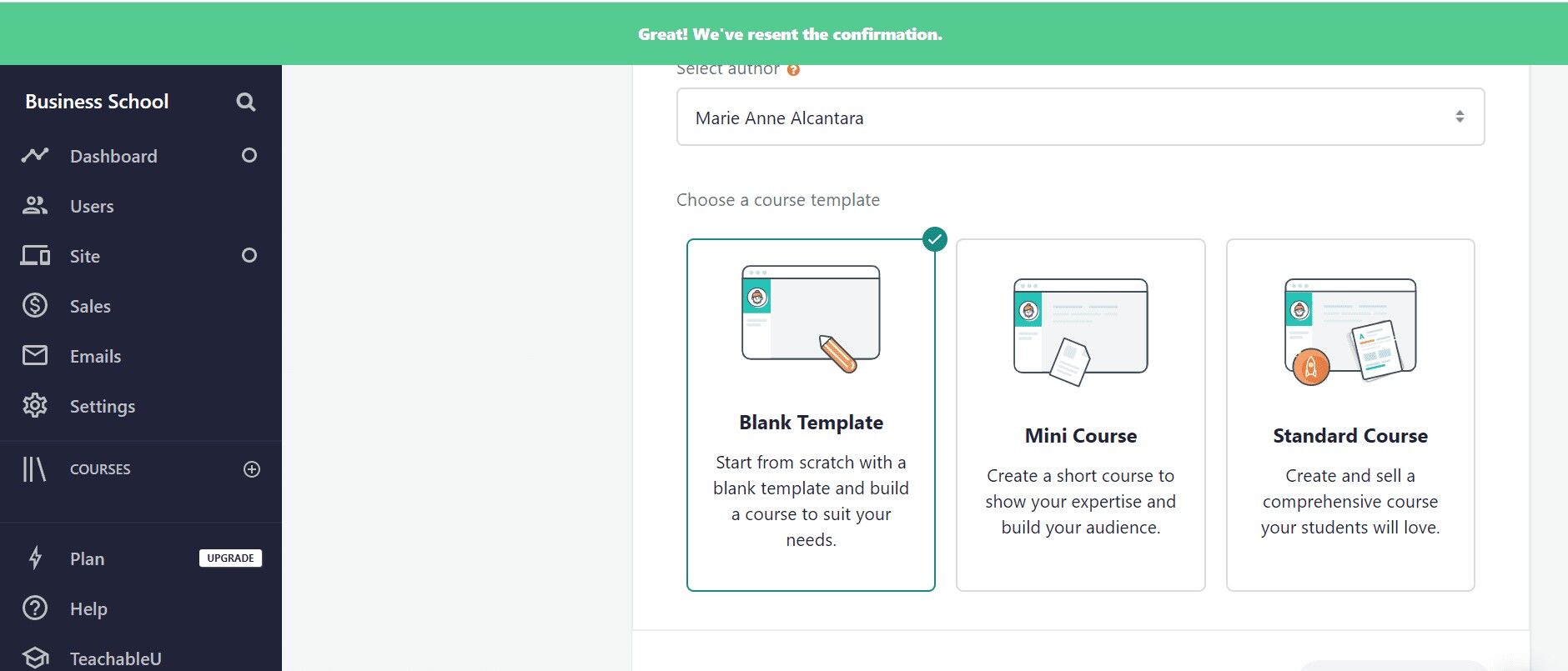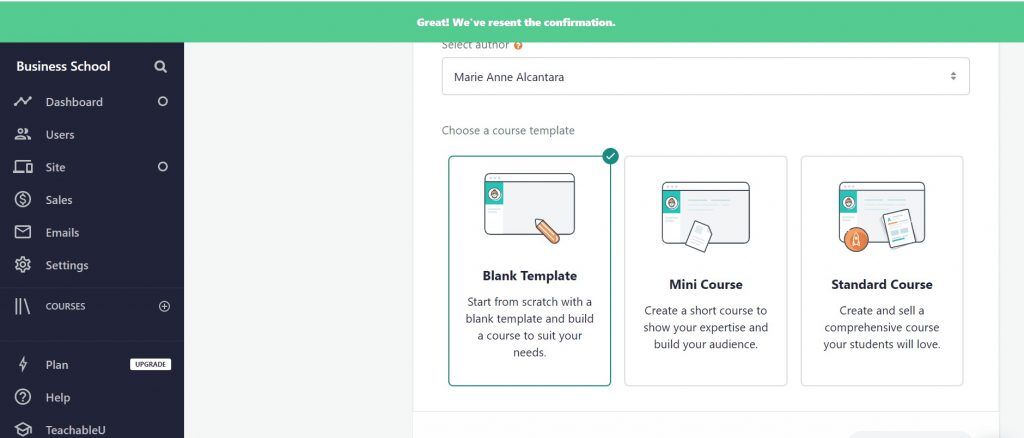 You can also easily customize the look of your school or courses. As you might expect, the course creation process might take you a lot of time to record all the videos and prepare the content.
Once you have that ready, you can upload it to Teachable and then use the drag-and-drop editor to add your content to courses. It's simple to use and effective.
Winner: Overall, Teachable wins out this category as it's easier to use with the drag-and-drop builder. The interface is also clearer for beginners.
Integrations and Features
LearnWorlds
LearnWorlds offers some of the most important integrations to take your marketing game to the next level:
MailChimp
ConvertKit
AWeber
Zoom
ActiveCampaign
Google Analytics
Google Tag Manager
Mixpanel
Facebook Pixel
Intercom
Sumome
Hubspot
Zendesk
Tawk To
Fomo
Plus, there are thousands of additional integrations available through Zapier.
In terms of features, LearnWorlds is one of the best platforms around. The Interactive Video and the SCORM features are great, but there are also many other premium features that you'll find here that just seem to be unavailable on some other platforms.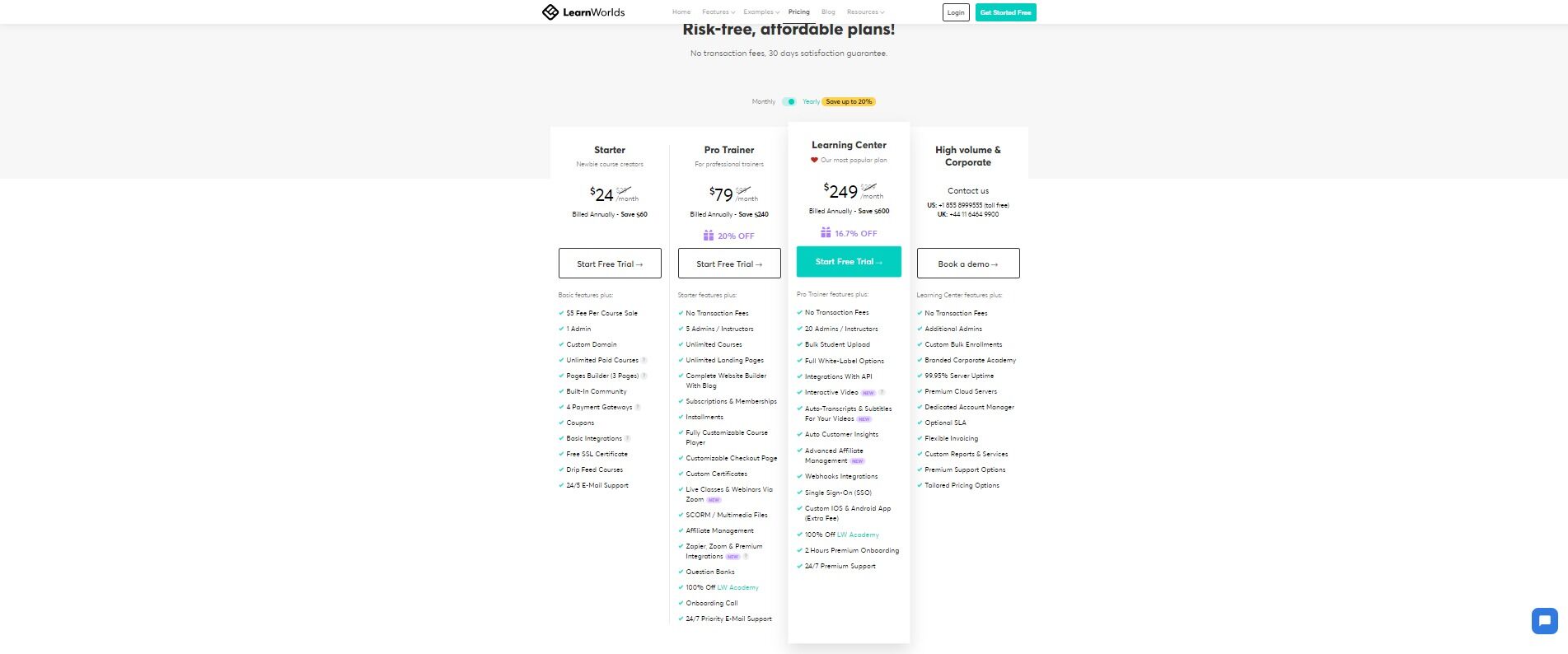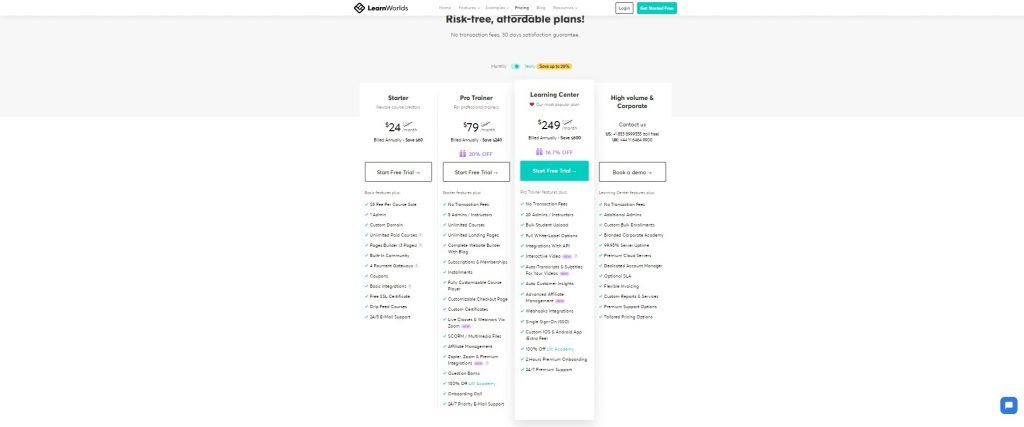 As you can see, the feature list is so long that I had to actually zoom out to capture all of the features of LearnWorlds' plans.
Teachable
Teachable is left behind here. Even though it does have several great integrations that will help you out, it feels like there are just not as many as with LearnWorlds.
There are 10 third-party integrations (including MailChimp, ConvertKit, Sumo, Segment, Google Analytics, Facebook Pixel, and more). It also features integrations via Vizia, Zapier, and Webhooks, which means that there are certainly more than enough integrations available nonetheless.
In terms of features, it all depends on the plan you choose. With the Pro plan, you get the most out of the platform if you're a solo course creator – graded quizzes and assignments, as well as additional admin slots. There's also a notable omission of transaction fees for the Pro level (5% for the Basic plan).
Winner: LearnWorlds has more to offer in terms of features but also in terms of integrations.
Educational Benefits
LearnWorlds
Educational benefits are very important – these are the benefits that you're able to offer to your students when you create courses with certain platforms.
And LearnWorlds has a lot to offer in this regard. Even at the basic level, you get a built-in community and the option to drip-feed content.
If you select higher-priced plans, you get even more options. This includes graded assignments and tests, subscriptions and memberships, custom certificates, bulk student uploads, and subtitles for your videos.
Teachable
Teachable also offers you a members-only community at the lowest pricing level. You can drip your content, but you only get graded quizzes at higher-priced plans.
Then, you also have the ability to hand out certificates for course users, as well as allow bulk student enrollments.
Winner: Tie – both platforms have very similar educational benefits.
Marketing Tools
LearnWorlds
Having good marketing tools at your disposal is crucial for spreading the word about your course. While the built-in marketing tools might not be enough (especially for email marketing), you will certainly benefit from having good tools.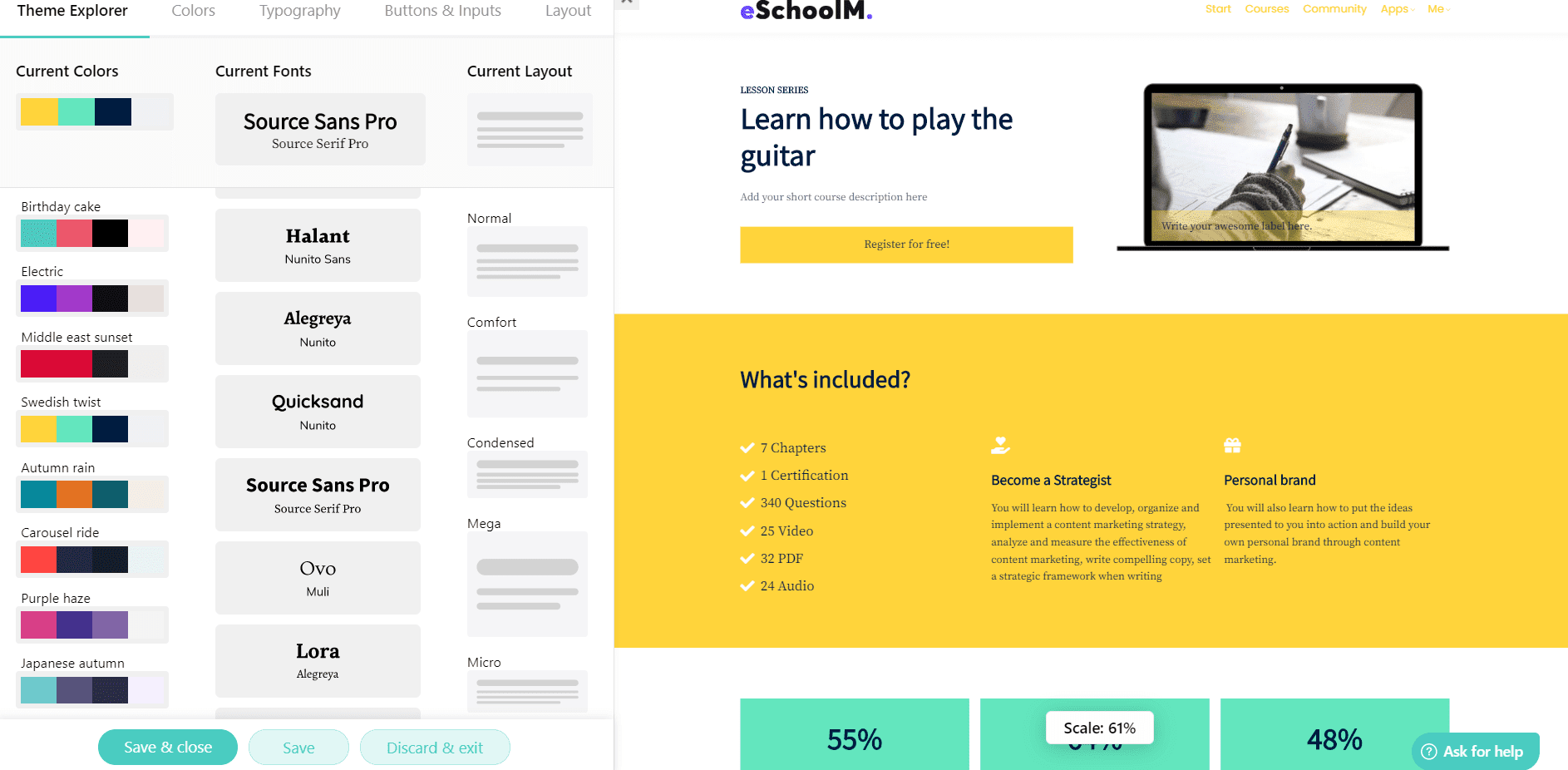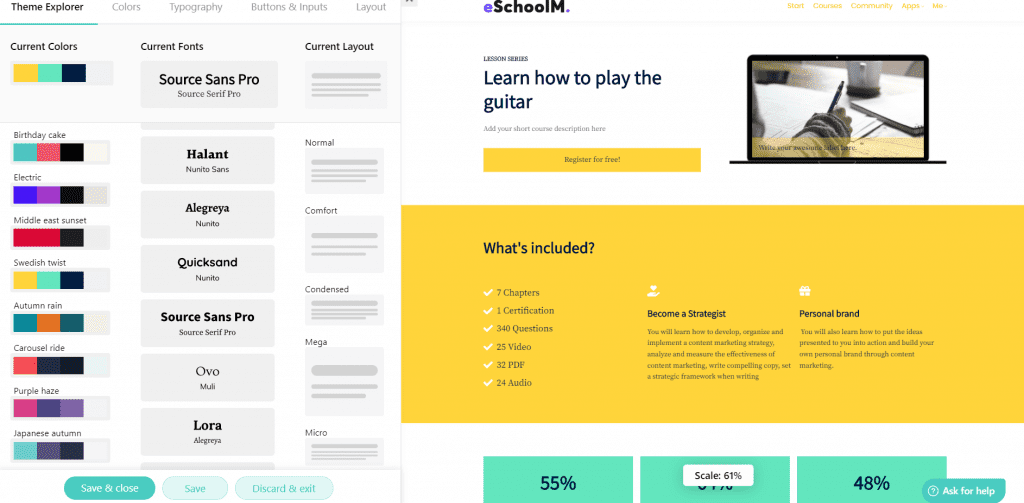 LearnWorlds offers you the ability to create custom landing pages as well as sales pages. You can also use your custom URL and have a blog on your site.
Affiliate marketing is also huge, and you get it with LearnWorlds. There's also built-in email marketing, but if you want to get the most out of it, you might need to use integrations.
Teachable
There are very similar marketing tools with Teachable – landing and sales pages, affiliate marketing management, theme customization, customer support, and custom URL (unbranded by Teachable).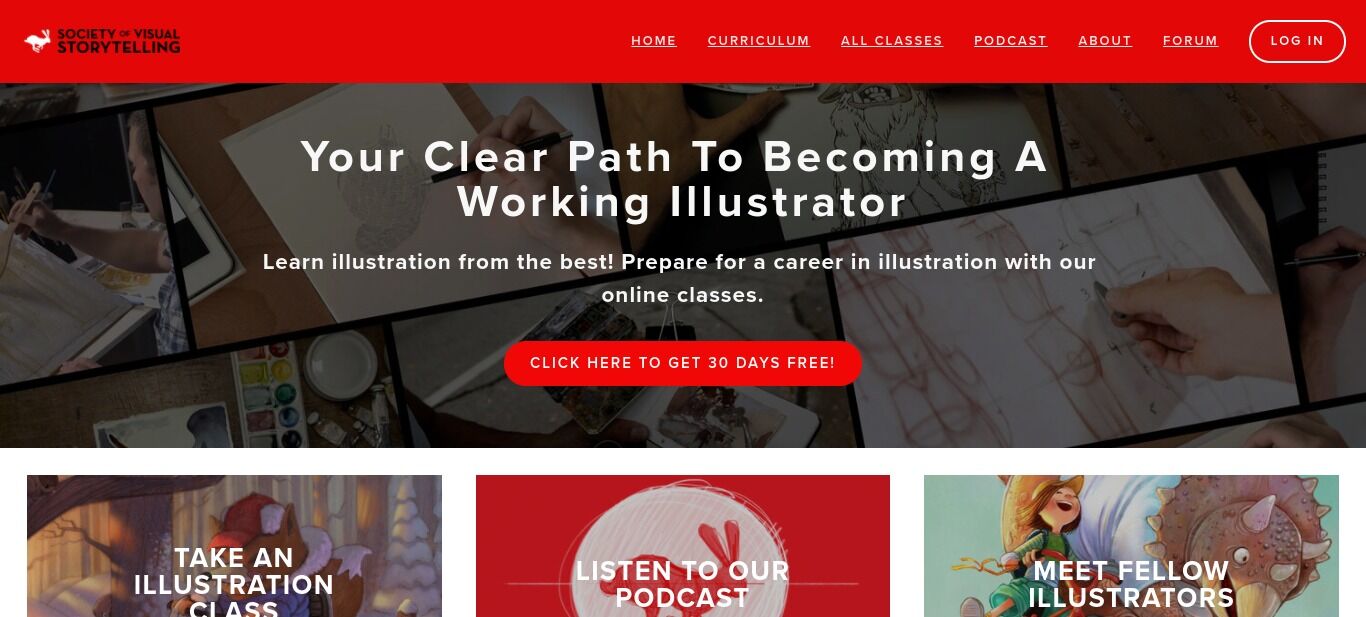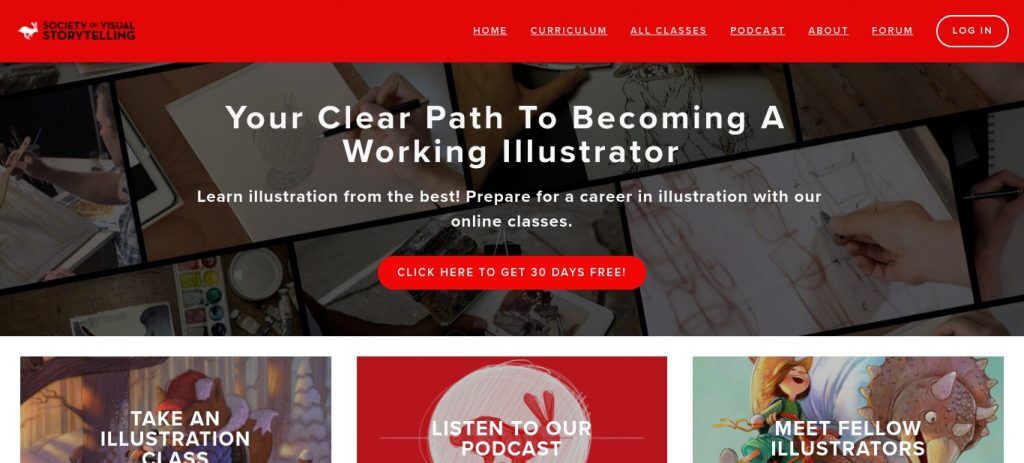 Again, you will have to use integrated tools for email marketing.
Winner: Again, it's a tie, because the marketing tools are equal for both platforms.
Support
LearnWorlds
How is customer support with LearnWorlds?
In short, it's fantastic. The customer support, or customer success professionals as they are nowadays called, will do everything they can to help you. With some plans, you get 24/5 support while others have 24/7 support.
However, there is no live chat support or telephone support. But it doesn't impact the quality of customer support at all. Plus, there are free resources such as courses and webinars available.
Teachable
The support with Teachable is also decent. You get the option to contact them via a contact form or via email, so you might have to wait a while to get a response.
Again, the support is very friendly, but there's no live chat or telephone, too. You can hear back within 24 hours since you have contacted the support.
Winner: LearnWorlds wins because it has 24/7 support for some plans, although both platforms could improve their support by adding live chat.
Price
LearnWorlds

Lastly, let's discuss the prices.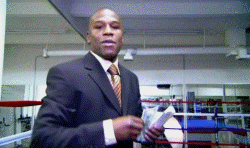 LearnWorlds has two plans for individuals and several plans for corporations.
Solo entrepreneurs will probably use the Starter ($29/month) or the Pro Trainer ($99/month) plan. Larger businesses and corporations will use bigger plans, such as the Learning Center ($249/month) or other corporation plans. These plans are cheaper if you pay annually too, as is industry standard.
Teachable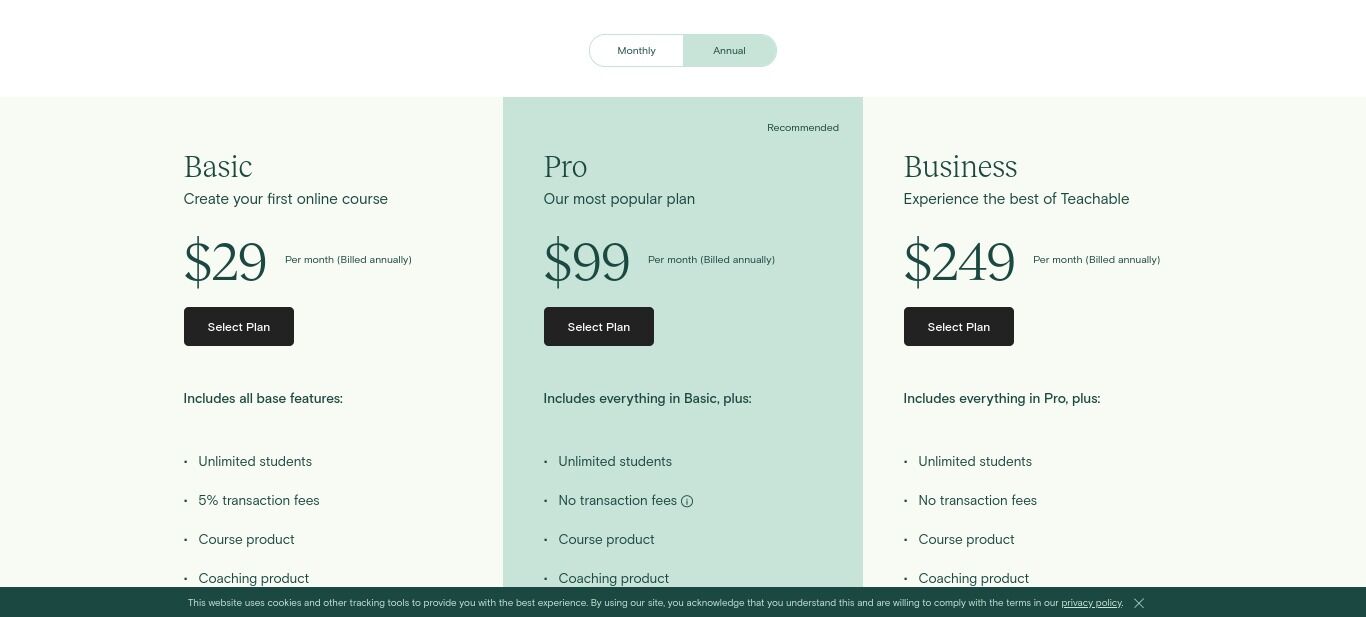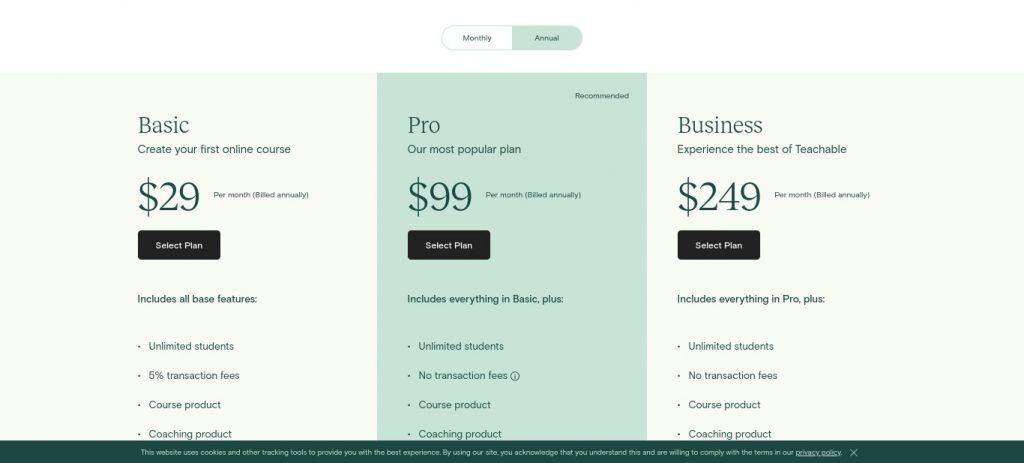 Teachable has 3 plans to offer:
Basic ($29/month)
Pro ($99/month)
Business ($249/month)
As you can see, the pricing plans are almost identical.
Winner: Tie. The pricing plans on offer are practically identical. LearnWorlds does have more plans for corporations, though.
Final Verdict
The final scores of this comparison look like this:
LearnWorlds: 3
Teachable: 1
Tie: 3
They are both great platforms. Teachable is better for complete beginners, while LearnWorlds has some great features on offer. If you are looking for a deeper experience, go with LearnWorlds. If you're looking to have your course up and running quickly, choose Teachable.
Related Articles