We may earn money or products from the companies mentioned in this post.
Learning online is awesome, but sometimes it can get pretty expensive. Sure, there are some free courses out there – but not all are great.
In this article, we'll find the best online free courses with certificates.
Before You Start, Here is Something You Need to Know About the Best Online Free Courses with Certificates
Honestly, if you want free courses that have certificates, it's a little harder than you'd think.
Plenty of course providers will say that they have free courses, but your certificate of completion will usually be behind a paywall. Most of the time, this is a pretty small cost ranging from $20 to about $100 at the very most (honestly, it's rare to find one at $100). So that's something to keep in mind.
However, this article we'll try to give you course options where it's possible to get a free certificate. And if accreditation is behind a paywall, I'll let you know. 
1. LinkedIn Learning (Formerly Lydia.com)
A great online class platform that was around for a while was Lydia.com, which included a bunch of great career-related courses. In 2015, LinkedIn bought the platform an re-branded it as LinkedIn Learning.
There's a bunch of awesome courses on LinkedIn Learning that are suggested to you based from your LinkedIn Profile. So, if you're a writer, it'll suggest writing courses. 
All courses are accredited too, and they're taught by qualified professionals.
There is a free trial to LinkedIn Learning that can get you enough time to complete a certificate or two. 
From there, you may decide to pay the subscription and complete more classes.
If you want to know more about LinkedIn Learning you can check out our LinkedIn Learning Review.
Try LinkedIn Learning for Free
2. EdX/Coursera
I've cheated a little here and lumped EdX and Coursera together here. The reason is that they both have a very similar offering.
College/University level courses
Tought by University educators
Courses are presented by some of the best colleges on the planet
They're both classified as MOOCs
They're both free to take a course, but have a paywall if you want to get accredited
The only real difference is what class you want to take. EdX has a wider range of course topics, whereas Coursera does a few topics with more detail. So it's really up to you. If you want to see how the two compare, read Coursera vs EdX for more information.
Honestly, there's no reason you can't sign up to both and see what courses take your fancy. 
3. Google Digital Garage
A lot of people may not be aware, but Google actually has their own selection of free online courses.
Most of the time, you'll see these courses added to other MOOCs like Udaity, EdX and Coursera. However, in Google's Digital Garage, you get access to all of their courses, completely for free.
Once you're in the garage you'll find courses on the following topcis.
Online Marketing
Digital Tech
Career Development
There is a lot of range in the courses on offer too. For example, there are short courses that can be finished in under two hours, and there's courses that require a long-term commitment of at least 20 hours.
One thing I love about Google's classis that they have some face-to-face workshps too, so you can hop online and chat with an expert about a specific topic. 
This is awesome for smaller topics. For example, when writing this article, I hopped on and saw they they have a workshop on 'writing for social media'.
All courses are certifed too, so you can add them to your CV and resume quickly.
Use Google Digital Garage for Free
4. Facebook Blueprint
Speaking of billion-dollar tech companies having a range of courses available for free, Facebook has a range of resources.
If you use social media in a professional setting, you'll take a lot from Facebook's courses. They offer a bunch of different topics that'll help you run your business.
Obviously these courses are aimed at Facebook advertising. When it comes to marketing and advertising, Facebook is one of the best resourses out there.  Statistics fromStatista, show that Facebook has reached 2.23 billion monthly active users in the second hald of 2018. The number keeps getting higher too, check this increase in users between 2008 and 2018.
If you're a marketing agency or freelancer and you're looking to introduce Facebook advertising into your arsenal of offerings, the certification will help close some clients.
When it comes to price on certifications though, you'll need to pass an end-of-course exam, which does have a fee. So you can take a course for free, but the cerficiation will have a price.
Because, you know… Facebook obviosuly need the money.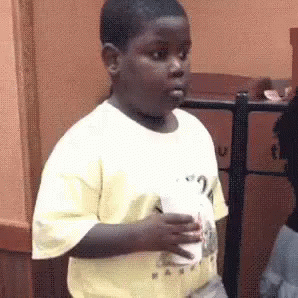 Anyway, if you're looking for a good course to get the basics of Facebook marketing, this is a great choice.
Use Facebook Blueprint for Free
5. Udemy
Udemy is a marketplace that has an online course marketplace that has a huge range of courses on basically every topic you can think of – plenty of which, are free.
Now, that sounds awesome (and it is), but like anything, there are pros and cons. Because Udemy is a marketplace where anyone can create and sell courses, that means the quality is mixed. Sure, some of them are great… but others are, well…
So, you'll have to make sure you choose the right course when browsing the options. It's a good choice to look at a creator's profile and see their reviews and what other courses they're offering.
You should also check the creators' sales. Udemy seems to be a 'cream will rise to the top' type of marketplace.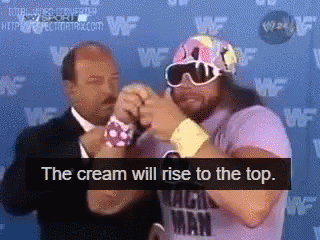 When looking for free courses, you also need to take the course creator's motives into account.
I've often found that some of Udemy's free courses are used as a lead magnet to high-ticket paid courses. So, for example, a creator uploads an incredibly basic course to Udemy, but you'll need to go to the business' website to access the entire course (usually at a high price).
Now, there's still a benefit in taking the free course, but don't expect a top-of-the-line coruse for free. 
All in all, Udemy has a wide range of free courses with certificates that you can try for yourself.
Other Great Options Without Cerficates
If getting a certificate or accreditation isn't a deal-breaker, here are some other online class options that have free access.
Great Courses Pus
The Great Courses Plus is an awesome course platform that has in-depth courses on huge range of topics.
All courses are presented by academics and educators, and give a great amount of content. Some courses are over 20-hours long and really deep-dive into their topics. Their fundamental of photography course, for example, is incredibly in-depth and a great course.
They may not give certificates and accreditations but you'll learn an awful lot from a Great Courses Plus course. There's even a 30-day free trial that'll give you plenty of time to complete a course or two.
Although, honestly, I've kinda replaced my Netflix subscription with my Great Courses Plus account.
Try Great Courses Plus for Free
MasterClass
MasterClass is a great course platform that has courses taught by the "masters" in their field. For example, Serena Williams teaches tennis, Malcolm Gladwell teaches writing nonficiton, Gordon Ramsay teaches cooking and Steph Curry teaches basketball.
MasterClass has a one-day trial which is enough for you to complete a course if there's one that you really like.
If you want to know more about MasterClass, you can see our review or MasterClass FAQ page.
Skillshare
If you're looking at online classes, you can't do much better than Skillshare. They are one of the most popular options ot there and have a huge library of classes – you'll leterally never be able to finish them all even if (for some reason) you wanted to.
Skillshare doesn't provide any certificates though, but there is a two-month free trial which is pretty awesome-sauce.
You can read our Skillshare review to learn more about the platform.
Try Skillshare for Two Free Months
Final Thoughts
When looking for free courses with certificates, you've got to be somewhat realistic. You can't expect a full top-of-the-line course for free. 
Instead, there is a compramise you'll have to make:
A small course that's a lead-in to a paid course
A free course but needing to pay for a certificate
A course that's a free trial to a paid platform
But hey, you get what you pay for.
Related Articles
If you want to know more, here are some important liks: