EduTestLabs is an educational platform that aims to provide the most efficient resources and options that can be available for you. Whether you want to find a good course with minimal cost to learn to code or learn fundamental and core subjects such as mathematics, EdutestLabs has it all stacked and ready for you.
The current world we live in has become digitized in every possible manner to make lives easier and simpler in these uncertain times. Learning is a crucial process of life and without it, life gets pretty dull. We want to make life as exciting, dynamic, and engaging as possible for students across the world by providing them with a platform to help them make the right choices regarding courses, subjects, and concepts!
The Team
Vince Massara
Vince is an experienced teacher, curriculum developer, and online business owner. Here, at EduTest Labs, we're going to make it easier for you, if you're looking to become a teacher, or shopping for the best online courses
and learning platforms.
Mohit Tater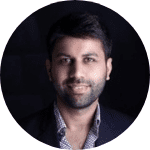 Mohit Tater is an entrepreneur at his heart and soul and believes in creating ventures that bring about something substantial to the world and its people. When it comes to creating new concepts and ideas, Mohit will do everything he possibly can to actualize them.
With a stream of successful ventures in marketing, content, and blockchain technology established with the help of the knowledge gained from eLearning platforms, Mohit understands the impact and need for educational platforms much better than anyone else around.